Our Regional Coordinators support NRPSN members around the country, and liaise with institutions who are looking for a non-religious pastoral carer to join their team. If you would like to get in touch with one of the Regional Coordinators, please contact us.
Ian Forward – South East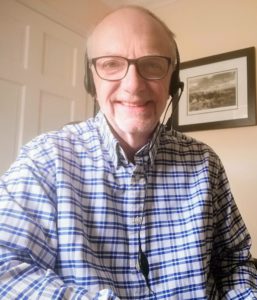 I am currently a Volunteer Chaplain with Dartford and Gravesham NHS Trust, working one day per week at Darent Valley Hospital. I am a member of the hospital pastoral care team which offers support to every patient, and I find that the great majority welcome our presence and readily accept the offer of a conversation. 
Having personal experience as a hospital patient just prior to the appearance of non-religious people in pastoral roles spurred me to participate in the early phase of the BHA accreditation. I feel extremely fortunate to have discovered this pathway to a rewarding and satisfying voluntary role. 
I am retired following a career in education and have qualifications and experience in coaching, which I find very helpful in my interactions with patients experiencing anxiety and uncertainty. I also volunteer with Fareshare Kent – an organization which addresses family poverty through the distribution of surplusses in the retail food chain.
Caroline Lambie – London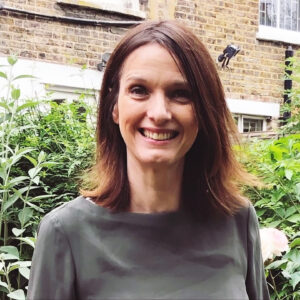 I've been a humanist celebrant for eleven years, conducting funerals, weddings, and naming ceremonies. I've volunteered in hospices in a pastoral support care role. As a regional co-ordinator for NRPSN, I am actively supporting NRPSN members in their pastoral placements in London.
I am convinced of the importance of non-religious pastoral support, having received pastoral support myself when my older son was very ill. I feel fortunate that I can help people who need non-religious help and guidance at a critical time in their lives.
I'm a dedicated humanist who had one of the first legal humanist marriage ceremonies in Scotland in 2006. I was so enthusiastic about humanism that I became editor of the Humanist Society Scotland magazine, Humanitie, and trained as a humanist celebrant, before joining the senior management team of HSS.
I truly believe in the values and causes associated with humanism. I have been actively involved in debates, campaigns and demonstrations relating to education, end of life choice, equal marriage, and the representation of religion on state-broadcast media, and I've started community initiatives, such as 'Good together'.
I am now settled with my family in London. I enjoy living in such a vibrant area, and have integrated with the local community by starting a gardening group in my younger son's school. I work with Humanists UK as a celebrant and as the celebrant network support coordinator in London, alongside my NRPSN role.
Ciarán McWilliams – Northern Ireland (Prisons Coordinator)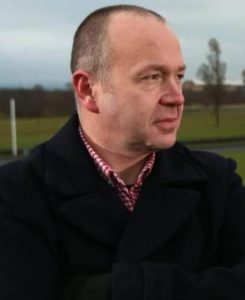 I've been the Pastoral Care Coordinator for prisons in Northern Ireland for just over a year now. Currently we have three volunteers offering pastoral and spiritual support in HMP Maghaberry, with one more due to start very soon.
In Northern Ireland we have found it very difficult to be welcomed into chaplaincy teams in both hospitals and prisons. After some dialogue with the 'Resettlement branch' of the Northern Ireland Prison Service we got access as a stand-alone team offering non-religious pastoral care for prisoners in Maghaberry prison. This has been both fantastic and terrifying in equal amounts. It's a start, not ideal, but I believe if we are in these establishments asking for change it's much better than knocking on the door looking in.
After being medically retired from the aerospace industry I was visited on numerous occasions by religious chaplains during my many stays in hospital. I found most of these interactions incredibly negative. When I saw the opportunity to volunteer offering non-religious pastoral care I felt that my experiences of the health service would help me empathise with those patients who needed support. Once accredited to offer non-religious pastoral care, I became more involved locally in Northern Ireland Humanists as a volunteer then became a committee member. When the opportunity to be involved in prison came up I didn't hesitate.
I've been unconsciously offering pastoral care and emotional support for most of my adult life, I just didn't realise it, whether as a shop steward in the biggest factory in Ireland or the youth convenor at my rugby club.
Joanna Mutlow – Yorkshire and the Humber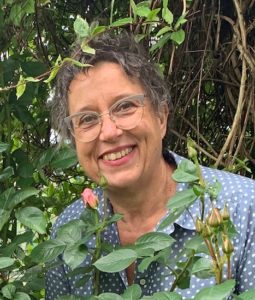 Despite being a lifelong humanist, it is only in recent years I have really tied my colours to the mast. I find it more positive to declare myself as humanist rather than non-religious – what I am, rather than what I am not.
Easing myself out of a university career, I am genuinely excited to have fallen upon pastoral care and the NRPSN as a channel for my energy, skills and expertise – it feels like a good fit.  Past experiences that inform my work are residential social work, art therapy, Rape Crisis counselling, community development, and ESOL teaching. I have recently been accredited to deliver funeral ceremonies and find there are many synergies between the two roles.
I am employed one day a week on the spiritual care team at Rotherham, Doncaster and South Humber NHS Foundation Trust and volunteer on the chaplaincy team at Sheffield Teaching Hospitals. I  am on the NRPSN Board and regional coordinator for Yorkshire and Humber. I see the reality of the inequalities for non-religious people under the protected characteristic of religion and belief and I am keen to contribute to the evolution and growth of the Network, not just in challenging the status quo, but also in carving out new practice areas and services.
Madeleine Parkes – West Midlands
I work as a Spiritual Care Practitioner (i.e. a chaplain affiliated with no specific religion or belief) in a large mental health trust. I've been doing this role for the best part of 12 years with some additional work in paediatric healthcare, behavioural therapy and clinical research. 
Since my early days in the world of chaplaincy I've been a strong advocate of providing inclusive 'spiritual' care (which is the term that our organisation has come to use to encompass religious faith, non-belief, existential, and humanist perspectives). I take great joy in working within a progressive and diverse team, and am proud that our team make-up accurately reflects the religious and non-religious demographics of our area. 
A perpetual student, I am currently working on my PhD on non-religious chaplaincy, and have studied clinical research and counselling at Masters level. In my (very precious) spare time I drink good coffee with my husband, walk our dog new places, and make things out of play-doh with my young daughter.
Richard Truman – East Midlands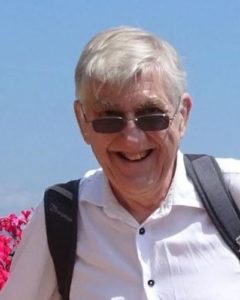 I have been a pastoral care volunteer on a healthcare of the elderly ward at the Queen's Medical Centre in Nottingham for four years, after being accredited by the NRPSN in 2015. I was surprised by two things: how rapid the turnover of patients was, and how few of the conversations I had were "spiritual" – most were more reminiscence than anything else.
I joined what was then the British Humanist Association so long ago I can't actually remember when it was, and sorting my books out recently I came across two books on humanism that I'd had at least since I was a student. Both books are collections of essays. One is entitled "The Humanist Approach", with a wide range of contributing authors, and the other is Julian Huxley's "Essays of a Humanist". Suffice it to say they were published in 1968 and 1964 respectively! I think these books started me thinking about the hold religion and religious bodies have on our public life, and how being religious is somehow deemed to be the default position – something I've wanted to see change for a very long time.
I'm now retired, but I have worked in IT, and also with teenagers having difficulties in school.
Moira Turner – North East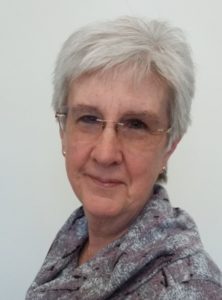 I enjoyed a forty-year career as a Chartered Physiotherapist working in a variety of settings including hospitals, hospice, care homes, private clinics, and industrial occupational health departments.
I had been an atheist since the early 1970s and following a move to North Tyneside in 2003 I discovered North East Humanists (NEH) and became a member.  Later I joined the British Humanist Association (BHA), now Humanists UK. I am a trustee of NEH and the membership secretary.
My pastoral support training was with the BHA in December 2015 and I am a volunteer for Northumbria Healthcare Trust working in my local General Hospital. I am the regional coordinator for the NRPSN in the North East.
I am married with grown up children and five grandchildren and enjoy swimming, singing, and trips into the countryside in Northumberland and Durham.
Jacqueline Watson – South West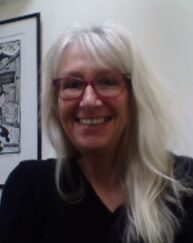 I am a member of the chaplaincy team at the Royal Devon and Exeter Hospital Trust. I am a bank chaplain and have also volunteered with the team for about five years. As well as carrying out pastoral care, I am lead for the Hospital Befriending Service. I trained with Humanists UK and with the Network for Pastoral, Spiritual and Religious Care in Health (NPSRCH) and I am currently a non-religious representative to the NPSRCH. I am an accredited Humanist Wedding and Funeral Celebrant.
I retired from teaching in 2014, having spent 20 years in education, first as a religious education teacher in secondary schools and then as a university lecturer. I have a strong interest in spirituality which I describe broadly as the human need to make meaning of our lives. I believe it is vital that non-religious people are recognised and valued in healthcare settings and that children and young people learn from Humanism in RE. Although retired, I continue to be an Honorary Fellow with the University of Exeter.
When I retired I was keen to put my academic interest in spirituality into practice by becoming a celebrant and a non-religious pastoral carer. As a humanist, I believe that non-religious people must be recognised and valued as spiritual people and that humanists are well placed to offer spiritual support.
I am married with two grown-up sons, and very lucky to live in a village in mid-Devon where I enjoy walking and being in my garden.