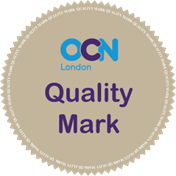 Membership of the NRSPN is open to all suitably qualified and competent non-religious people who share the values of the network. All members must show a commitment to our mutual objective in achieving equality of access for the non-religious to pastoral support from like-minded non-religious individuals.
How do you become an accredited member of the network?
Humanists UK accredits members to the Non-Religious Pastoral Support Network to work in various institutions, including healthcare, prisons and the Armed Forces. Our accreditation is maintained by a thorough recruitment process and assessment of the competencies required to do this work to an exceptionally high standard. The training itself has been designed by an industry consultant, who developed the package through a stringent methodological process related to the demands of the role. Further training will be required and this will be given by the institution where the NRPSN carer volunteers.
Our volunteers come from all walks of life but they share a number of common qualities; a personable disposition, a non-judgmental attitude, a keen commitment to helping others, patience, and a strenuous ethic of professionalism. 
If you are interested in attending one of our induction weekends, please fill out the Pastoral Support Volunteer Form, and we will contact you with more information in due course.
If you are not accepted onto training or do not successfully complete training, and would like further explanation or to appeal the decision, you can send a request by email to training@nrpsn.org.uk. You will receive an acknowledgement within one week and may be asked for further information. The Head of Humanist Care will gather all relevant details and provide a response (or, as the case may be, a decision) within a further three weeks.