All our members have completed our induction programme and have been assessed as meeting our expected level of competency and capability. Our growing network of nearly 200 members, have already provided support to thousands of people and their dedication continues to help ensure that people receive appropriate care when they need it most.
Ho Leung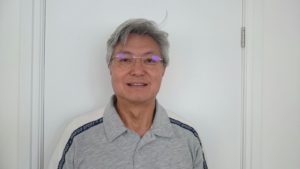 I retired in 2016 after working as a GP for 30 years. Apart from being a GP,  I was also a GP Trainer and a GP Appraiser. I am now working part time as a Practice Medicine and Data Administrator in the same practice.
I was the Lead GP for Palliative Care in the Practice. Apart from end of life care, I also interested in helping people with drug addiction, sexual and gender problems because of my previous experience in psychiatry as well as obstetric and gynaecology as a hospital doctor. I had a Certificate in Drug Care and a Diploma in Sexual and Reproductive Health Care.
I live in Harborne which is about 4 miles from the Birmingham City Centre. At present I am working both as a Volunteer Pastoral Carer for the Chaplain Department and as an Outreach Home Support Volunteer for the Home Support Team at the St Mary's Hospice in Birmingham.
I will be willing to travel for about 10 miles from my home.
Kate Harrison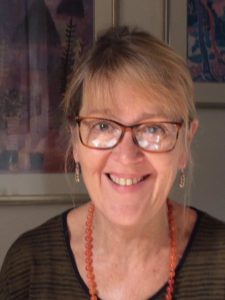 I was accredited in September of last year and have been part of the chaplaincy team of Lincoln University since then. It is the first year the university has provided such a service to students and progress is being made, slowly but surely.
My back ground is in caring – I was a registered nurse for 35 years until retirement in 2014 and worked in hospitals for twenty years, followed by various community jobs. I'm also a trained Foot Health Professional & continue to practise part-time.
I have been a humanist celebrant for sixteen years and feel very privileged to have been able to help many people through bereavement as well as the happier occasions in life.
In my leisure time, I enjoy literature; reading and writing, art; I try to paint (!) and music; I founded the Ukulele Band of Louth which now has some thirty members – we have a lot of fun playing for community groups and events.
My professional life has hugely broadened my outlook. The experience of working in drug and alcohol services later on in my career, taught me about a side of life I had not previously understood and with age, I think I become ever more empathetic and understanding of the harshness of life for so many people. I feel better prepared to provide pastoral support now than I might have done twenty years ago.
I am considered a 'very good listener'. I try to never underestimate individuals nor the effect and impact of the situations they find themselves in.
I live in Louth, Lincolnshire and would prefer to keep travel within a 25 mile radius.
Paul Noble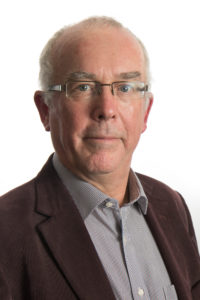 Paul has discovered late in life that rather just being an atheist, he is much more of a closet humanist and has now come out big time.  Having established himself as a senior figure in the field of communications and public relations, he is now moving from that parallel universe into becoming an active humanist – walking the talk rather than being paid to talk for others.
Paul has trained as a humanist celebrant and is provisionally accredited as such – he is proud that his first wedding was a same sex marriage. And If accepted, he is planning to train as a funeral celebrant.  In between, after being accredited as a non-religious pastoral carer, he was appointed to a permanent, part-time post at University Hospital, Southampton.  He revels in the oxymoron that is his job title: Assistant Chaplain – Humanist.
'Burying' both parents and his elder brother over recent years has sparked his interest in end of life support and bereavement care.  He delights in the positive humanist message around celebrating the life lived and the personal legacy left behind.
Paul lives in rural East Dorset with his wife and allotment.  Located near where the counties of Wiltshire, Hampshire and Dorset meet, he ranges as far as East Devon and the Isle of Wight.
Jennifer Valentine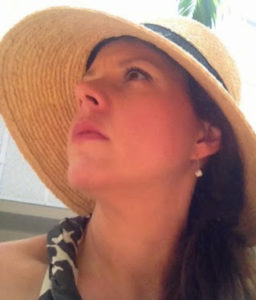 With a twenty-year career in mental health and wellness in the United States, Asia and the United Kingdom, I come to pastoral support with many useful tools and experiences. I enjoy supporting people through difficult situations and as they try to make sense out of what can often feel like impossible problems or certainly unfair circumstances.
I believe that much of the time, we all have everything we need inside us to figure out, get through, or move on – but, it really can help to have someone supportive alongside us being, listening, and sometimes cheering us on.
While my focus is in the healthcare sector, I have many years experience working with various organisations (of nearly all sectors) and so am also interested in any dynamic and thoughtful organisation interested in supporting their associated groups.
David Storie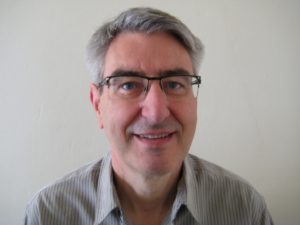 I'm David Storie, a recently retired Local Authority Child Protection Solicitor.  After attending School in York, I worked for Barclays Bank plc for 5 years in Yorkshire and Lincolnshire.  Following a Law Degree at Sheffield University, I worked at Norwich City Council until I qualified as a Solicitor in 1990.
Up to 2014, I was based at Norfolk County Council providing legal advice and assistance to Social Workers employed by Children's Services, mainly in connection with  proceedings under the Children Act 1989 and the Adoption and Children Act 2002.
Apart from playing Pool and Snooker and trying to keep fit at a local Health Centre, I do some voluntary work attending Clinical Ethics Group meetings and visiting Patients at our local University Hospital.
I live in Norwich and would be willing to consider having my petrol paid to travel anywhere in Norfolk and Suffolk. My objectives include; promoting the general well-being and health of people, seeking to limit the effects of any damage they may have suffered and supporting those who are about to die or be bereaved.
Jon Wilkes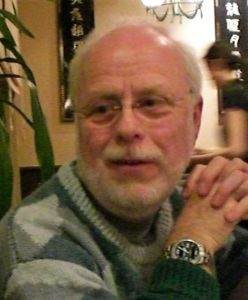 Retired systems and software engineer, working in a NATO technical R&D centre in The Netherlands for 38 years, supporting multi-national military forces sometimes on location in crisis areas.  Long history as Staff Association Chair.  Former Adjunct Professor and Department Head in an American University in Leiden, evenings.  Since retirement in 2007, an IT volunteer for several local charities, and a Generalist Adviser and Research & Campaigns Coordinator at my local Citizens Advice office.
Live near Barnstaple, North Devon, could travel to Exeter or anywhere in North Devon or Torridge districts, possibly Mid Devon.
Chris Lewis-Jones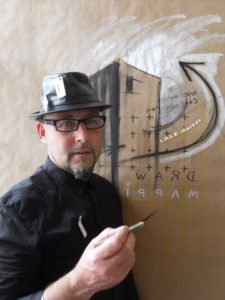 I am an Associate Artist based at Nottingham Contemporary, a Creative Mentor with the Virtual School in Derbyshire, a lecturer with Nottingham Community Branch of the WEA, a volunteer pastor at Queen's Medical Centre, Nottingham and a free-lance artist, musician and performer based at Primary, an artists' run exhibition, studio and educational recourse. My work has taken me into many different communities and contexts and I've always enjoyed the pastoral side of my it. I have also facilitated a wedding, a funeral and many folkloric celebrations and ceremonies, such as wassailing and maypole blessings.
I've worked as a lecturer in both HE and FE contexts, as a gardener, an archaeological illustrator, a play worker, a community artist, a public artist, a musician, an actor…and much more besides. I've always enjoyed the pastoral side of my work and believe that this broad experience of life enhances my ability to empathize with a broad cross section of people.
I am prepared to travel within an hour's drive of Nottingham, my home town.
Jonathan Dempsey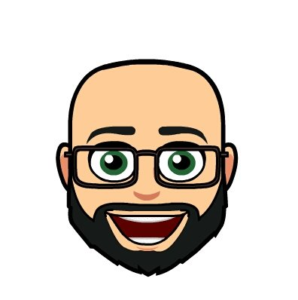 I have worked in higher education for over 12 years supporting students from across the world on all aspects of their lives non-academic and academic. I am an experienced listener working on complex individual cases as well as providing group support. As well as my full time role I have also recently been appointed as a volunteer Humanist Advisor for Kingston University, further adding to the support I provide.
I am based in London and I am happy to travel within zones 1 and 2
John Wilkinson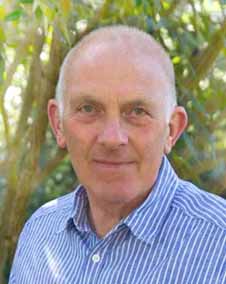 I was a veterinary surgeon in general practice on the Norfolk/Suffolk border for thirty-five years, and retired in 2008. As a vet., I met people from all walks of life, under a variety of – often stressful – circumstances, and I think I learnt from that experience.
I had attended a couple of humanist funeral ceremonies, and found it was like 'coming home' in the way that they chimed with my philosophy of life – so I trained as a Humanists UK funeral celebrant, and have been conducting humanist funeral ceremonies for the last nine years.
This work has brought me into contact with the bereaved, and also with those facing their own mortality and planning their own funerals. Those experiences have led me further towards the concept of pastoral care and support, trying to help the living through difficult times.
I trained with the NRPSN as a 'pastoral support volunteer' in 2015, and have since developed contact with a local hospice – available as a 'non-religious chaplain' for those who want to talk about life (or death) without any religious aspect.
I still live on the Norfolk/Suffolk border, and I am happy to travel pretty well anywhere in those counties.
Lin Donnelly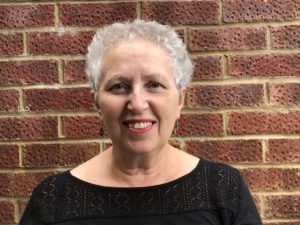 I am a parent, teacher and Humanist, living in Greenwich, London.
I have been a teacher for 25 years, specialising in the areas of Inclusion, Special Needs, Behaviour Management and Dyslexia. As a development of this role, I became a SEAL trainer, training teachers in the Social and Emotional Aspects of Learning.
I have had close involvement with young offenders and vulnerable adults, as a mentor, an Appropriate Adult, and Custody Visitor in police stations.
Latterly, I have worked as a volunteer on the bereavement support team at my local hospice.
Throughout this time I have been a committed Humanist and accredited celebrant for funerals, weddings and baby namings.
All of these roles have given me great insight and compassion into the situations that we, as humans find ourselves in. I know the difference that strong support can make in challenging times, especially from people with whom we are in tune, and with whom we share a world view. Chaplains provide excellent support, but it is important to me that the same kind of support is available to everyone, including those with no religious beliefs, and that is why I trained to become a non-religious pastoral carer.
Bryan Tully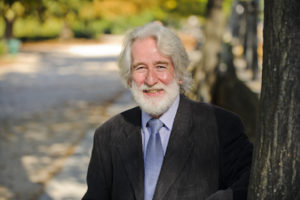 Bryan Tully provides a humanist pastoral support service to non religious people.   Bryan was trained and accredited by the British Humanist Association, now re-named Humanists UK.  Bryan completed an NHS chaplaincy / spiritual healthcare induction course for volunteers, at Guys & St Thomas NHS Trust, where he attended for several years.  He currently remains on the reserve list & is DBS cleared.
Bryan is a retired clinical psychologist and he has a special interest in elders and issues around later life and the end of life.
Bryan is looking to provide service particularly for people living in his local area of Richmond or within a couple of miles travel of that.
Jacqueline Watson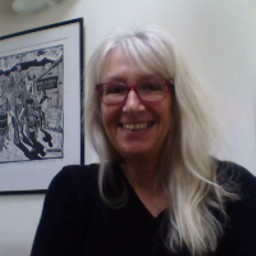 I am a volunteer at the Royal Devon and Exeter Hospital, visiting one day a week.  I'm badged as a 'Volunteer Humanist Chaplain' and I'm lead for the Hospital Befriending service.  I trained with Humanists UK and with the Healthcare Chaplaincy Faith and Belief Group.
I am also an accredited Humanist Wedding and Funeral Celebrant humanist.org.uk/jacquelinewatson/
I am based at the RD&E hospital but live in mid-Devon and available for pastoral support in these regions.
In 2014, I retired from teaching, having spent about 20 years as a religious education teacher in secondary schools and then as a university lecturer in the field of education, with a particular interest in spirituality in secular settings.  When I retired I was keen to put this interest into practice by becoming a celebrant and a non-religious pastoral carer.  I am a confirmed atheist and Humanist and believe it is vital that non-religious people are recognised and valued as spiritual people, and that Humanists are well placed to offer spiritual support.
I am married with two grown-up sons, and very lucky to live in a village in mid-Devon where I enjoy walking and being in my garden.
Sheila Field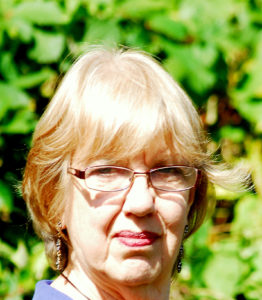 Having spent many years in higher education administration, I switched career and trained to be a psychotherapist and counsellor.  I currently have a small private practice in Bath, having moved here a couple of years ago from East Sussex.  Before that, I lived in London for thirty years.  All this change has made me resilient and adaptable and well used to dealing with people from a large variety of backgrounds, races, cultures, sexual orientation and age.
Having just become accredited as a pastoral support volunteer, I will be looking for work in a local hospital and hospice.
George Glansdorp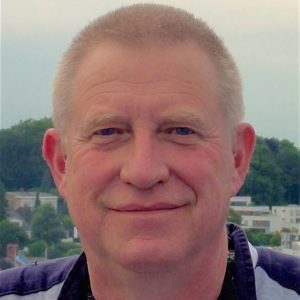 George is a retired Dutch senior consultant anaesthetist, who came over to England in 2015 to marry the love of his life. He was also a lieutenant colonel in the reserve army of the Netherlands, where he trained personnel going to Afghanistan. He volunteered as ships-doctor on the "Eendracht", the dutch sailing-training vessel and he was chairman of the parental commission and co-chair of the participation council of the high-school of his children. He is now a day a week  volunteer Ranger at Dyrham Park. His hobbies are Scandinavian knife-making and woodturning. He lives near Bristol.
In 2011 he had a TIA, was hemi-paretic and was speech impaired for a few hours, which was a life changing experience for him. His philosophy of life is secular buddhistic, based on "darwinistic" evolutionary psychology. He knows how a listening ear can make a difference in someones life. Missing the vocational side of his former life, he pursued certification at the NRPSN and a career in non-religious pastoral support.
Paul Hurst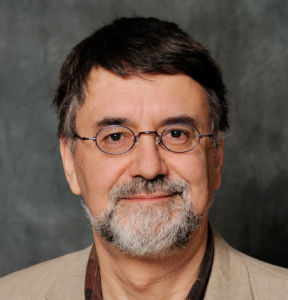 Having been involved in business and entertainment for most of my life, I decided to take a psychology degree in my late 40's through the Open University. That led on to a diploma in counselling and psychotherapy, experience working in bereavement counselling and substance use and then a private practice as a BACP registered therapist.
Since 2016 I've also been working at Tunbridge Wells Hospital as a non-religious pastoral carer within the chaplaincy team, starting a MA in Existential & Humanist Pastoral Care in 2017. This journey through psychology, psychotherapy and philosophy has been quite a ride at times, and some common themes have become apparent to me – especially the effectiveness of the humanistic approach developed by Carl Rogers.
Gradually moving into a hopefully permanent state of semi-retirement, I still enjoy playing music whilst also seeking to identify ways to actively take humanistic pastoral care into the wider community. As Eric Berne said, you don't have to be ill to want to get better, and as a majority of the population now identify as 'none' with regards to faith at a time of increasing social pressures, I feel there is a need for a relevant and accessible pastoral support network available to all regardless of individual beliefs.
James Evans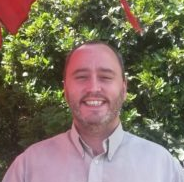 James has been with the Humanists since June 2017.
Growing up in a Jehovah's Witness setting he never really felt that this life was for him so spent many of his years trying to understand what 'the other way' was.  Flicking between atheist and agnostic he discovered that 'the other way' was in fact Humanism where he embraced the life of 'Good without God' and became interested in where it could take him.
James has completed the online course, 'an introduction to Humanism' and in 2018 completed the Pastoral Support Induction training to become a non-religious pastor and hopes very much to become one of the first non-religious pastors within the Royal Navy or to work within a prison setting to assist others that need support on their journey.
A proud Naval man, he joined the Royal Navy as a teenager in 1996 and finishes his 22 years' service this year as a Petty Officer to go on to become a public house manager for the next journey whilst using the skills learnt within the Humanist movement to better aid others.
Val Dunhill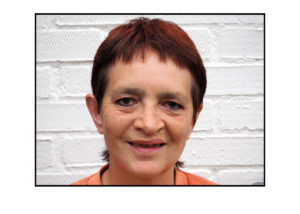 My background is in journalism, social work and counselling. I've worked with people with mental health problems and people with learning difficulties. I've specialised in working with people who have problematic drug and alcohol use, in both statutory and charity agencies.
I also work with people who have been sexually abused.
I'm no longer in paid work but I've continued to use my experience with clients in a variety of voluntary roles.
Ruth Nolan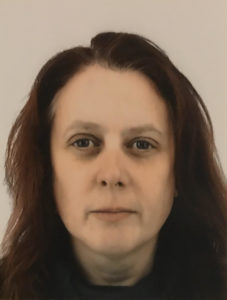 In 2015 I began volunteering at Pembridge Hospice in London in the art department and since joining NRPSN I now also volunteer with the chaplaincy teams at the Royal Free Hospital and HMP Wormwood Scrubs in London. I also have experience in non-12-step secular drug and alcohol recovery. I consider it a privilege to be in a position to provide support to someone when he or she is facing a challenging time in life, or in palliative and end of life care.
I live in London with my family, we like to travel the world. I'm a licensed Thames mudlark and I can often be found skulking in the British Museum.